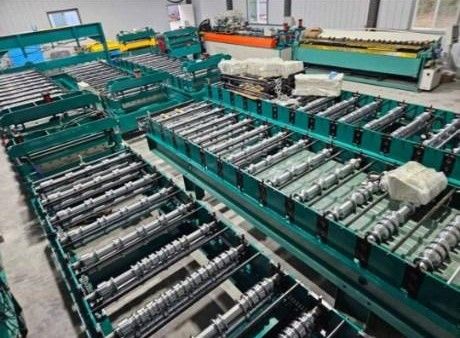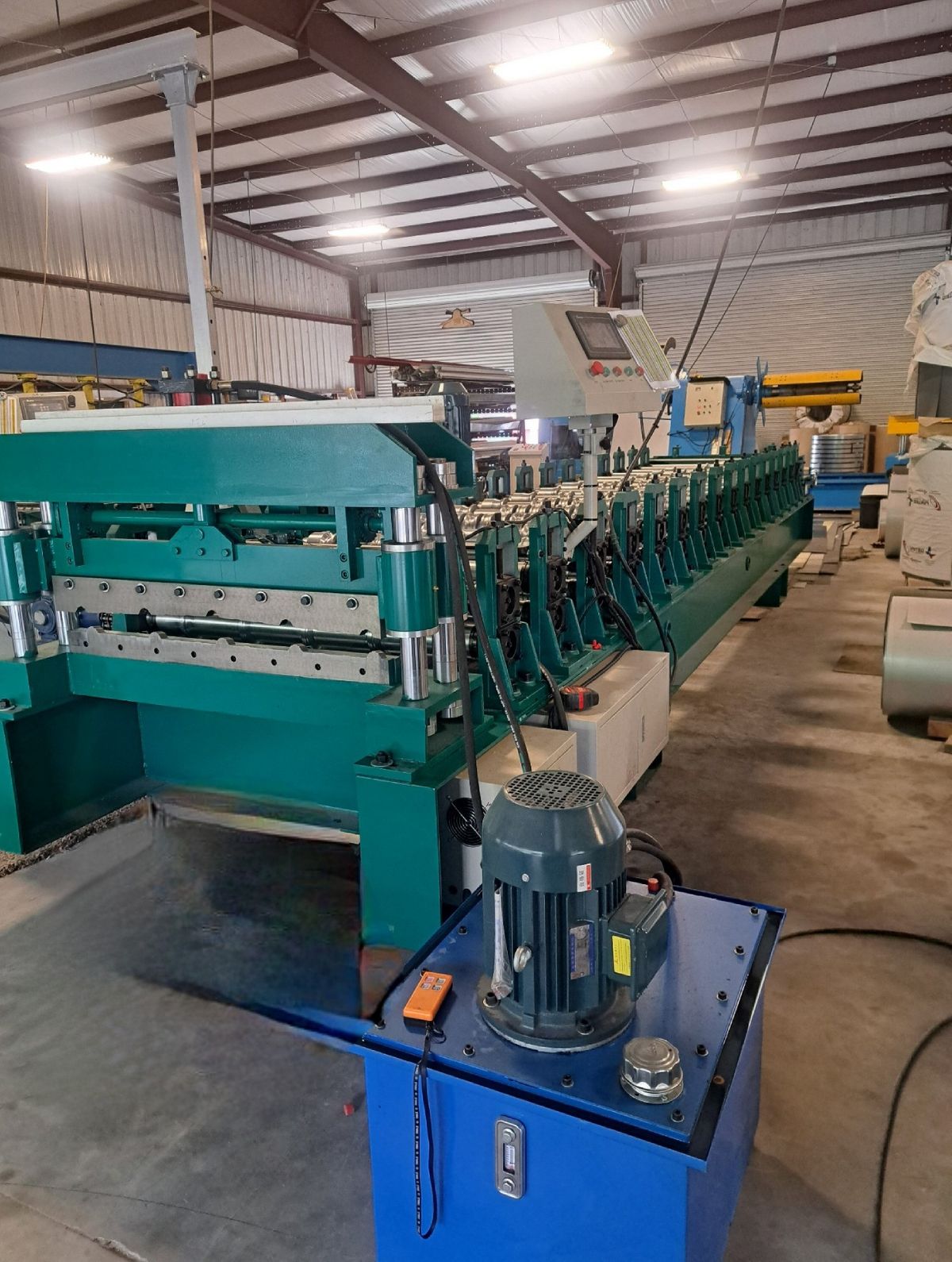 13 Stand Ag Rollformer
Roll formers are amazing pieces of machinery that use a continuous bending mechanism that produces long metal sheets from coiled steel. These sheets pass through a roller to produce metal roof panels that are of the set thickness. Roll formers offer many benefits, including being able to produce a lot of these metal roof panels easily. These machines are very precise and the finishes can't be beat. You can use them for various surface coatings and so much more. The metal roof panels are strong, durable, and won't break. Griffin Iron Werks Machinery offers this 13 Stand Ag Panel Roll Former that will roll your metal roof panels to various styles and cut the pieces, easily and quickly, giving you a lot of metal roofing material to supply your customers with. If you have any questions or want information on pricing and financing, please contact us! Our inventory changes daily.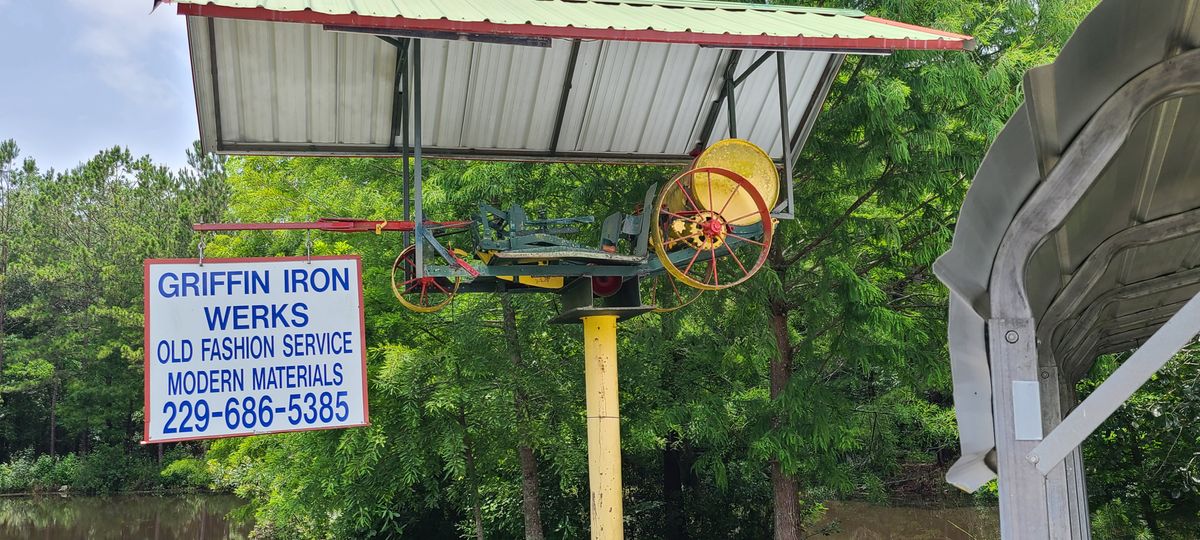 Why buy a Rollformer from us?
Why should you buy a rollformer or any piece of machinery from us? Well, we offer constant support unlike the ourther guys around. We strive to keep our standards as high as possible to give you the best experience. We always go the extra mile to see you succeed. We offer free training on any machine your purchase and always are open to questions! Our staff is also family friendly and very knowledgeable. If you want to call after hours, you can!!! We are also a veteran supporting business with the owner being a Vietnam veteran himself! So what are you waiting for? please get into contact with us today about any questions or business inquries!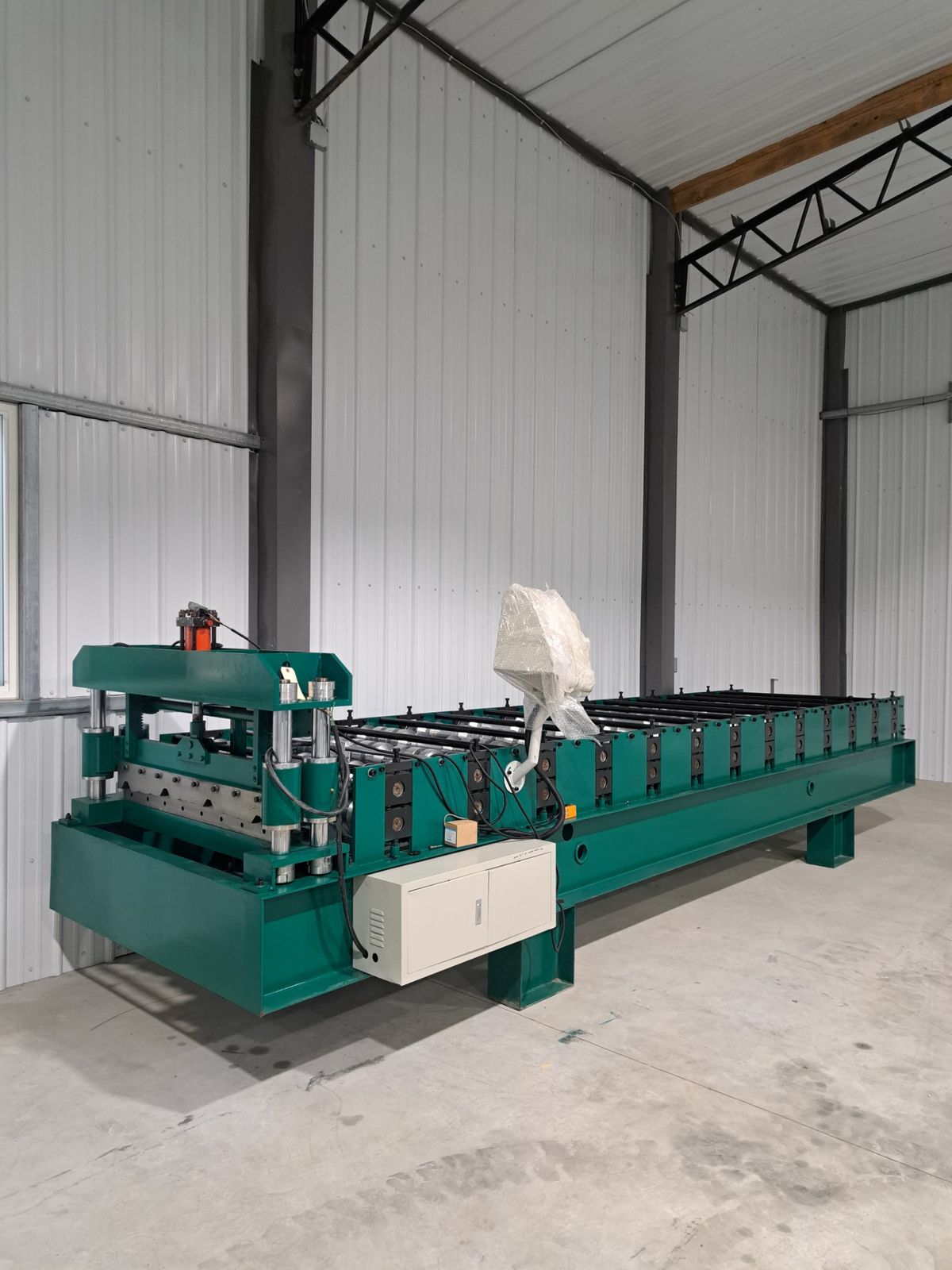 Our packages
We offer many different packages to fit your budget and needs. You can choose to purchase the machine itself or look into one of our package deals! The come with many different options. Ranging from auto decoilers, manual decoilers, and much more. If you purchase more than one machine such as one of our rollformers alongside another machine such as a Hat channel machine, we will gladly give you a discount! Please contact us for more information!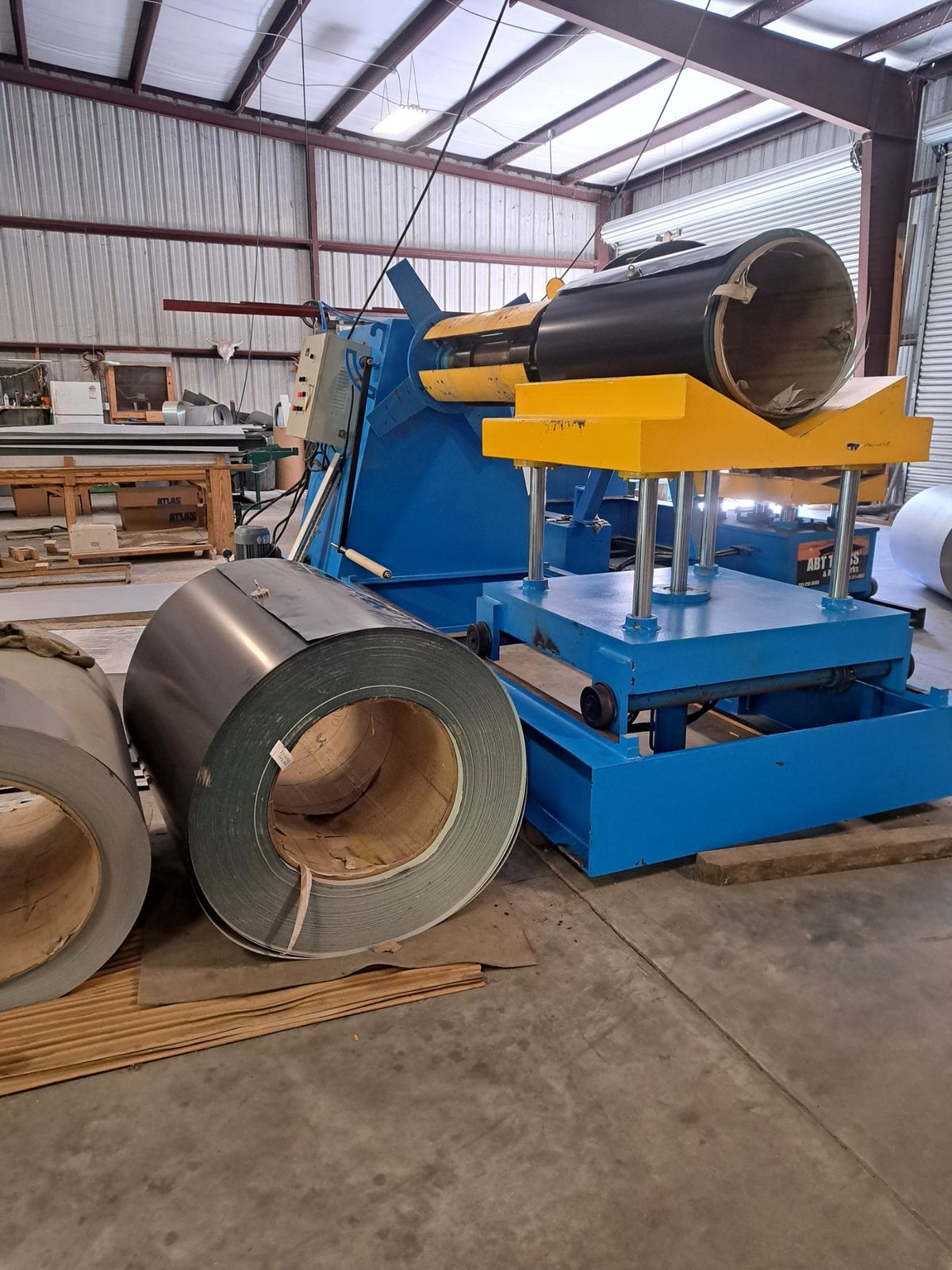 In addition
Alongside our rollformers we offer many more meatal working equipment. We have Hat channel machines, Auto decoilers , Slitters, Hemmers, and Press Break machines to name a few. If you have any questions please contact us ,or if want to see pictures of them, please go on over to our machinery tab!
Pricing
This is our new prices for machinery and rollformers. Please call us today! We do offer package deals if you are looking to purchase more than one machine or rollformer.